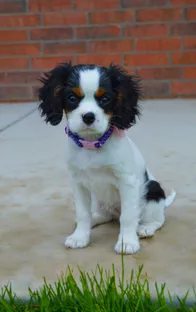 Puppies and kittens need the most veterinary care. They inherit a natural immunity from their mother that protects them at birth, but it begins to wear off at six weeks of age. This is the time when puppies and kittens are most susceptible to illness and need protection through vaccines.
Petly Puppy and Kitten Wellness Plans help you do just that - protect your puppy and kitten while providing significant savings for you on routine care.
For maximum protection, we recommend you enroll your puppy or kitten before 5 months of age.
Below are the services that come standard with each Puppy or Kitten Wellness Plan. We can also create a custom wellness plan based around your pet's specific needs. Call us today to enroll!
Restrictions:
Pet must be healthy and at least 6 weeks of age to enroll.

Pet may not be in heat, pregnant, or diagnosed as "cryptorchid" for surgery coverage. Additional charges may apply.

Plans are non-transferable.

There is a one-time enrollment fee for all pets. If multiple pets are enrolled, there is a discount on the enrollment fee for each additional pet.