Keep your pets happy and healthy with Petly Wellness Plans!

Our adult wellness plans provide affordable preventative care for every stage of your pet's life. With a wellness plan, your pet can receive routine care while also monitoring for early signs of disease - giving every opportunity to intervene early and keep your pet healthy.
Below are the services that come standard with each wellness plan. We can also create a custom wellness plan based around your pet's specific needs, such as annual testing for a diabetic patient. Call us today to enroll!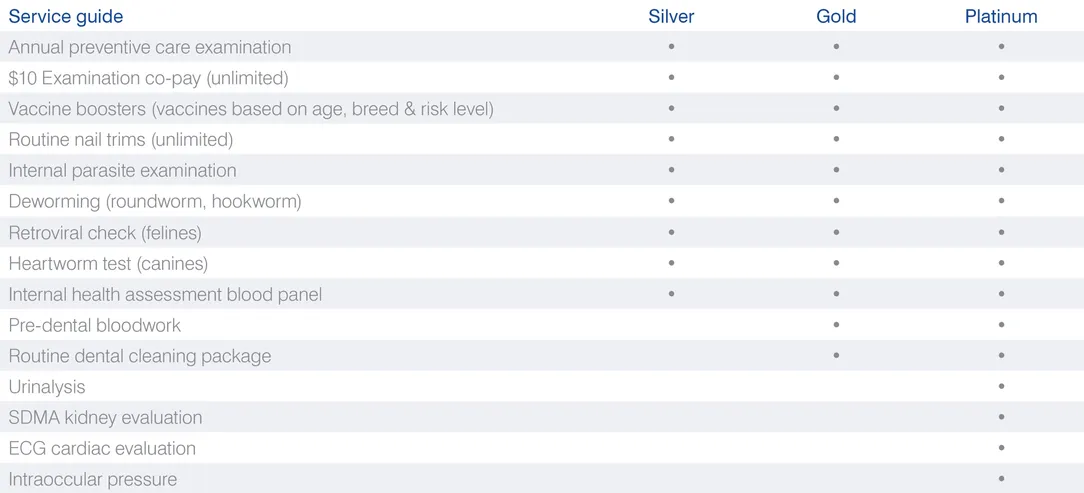 Heartworm prevention and flea/tick prevention can be added to your pet's wellness plan. Call us to discuss which types are best for your pet and what the additional cost would be.
Restrictions:
• Pets must be healthy to enroll in this plan.
• Plans are non-transferable.
The routine dental cleaning package does not include additional procedures such as tooth extractions.
There is a one-time enrollment fee for all pets. If multiple pets are enrolled, there is a discount on the enrollment fee for each additional pet.