Does your pet need a vacation while you go on vacation? Bring him to Oakcrest Pet Hospital! Our
staff will ensure that your pet has a happy and enjoyable stay while you are away. We closely monitor all of our guests and give one-on-one attention to guarantee that your pet has a pleasant experience.
Our "hotel" provides everything your pet needs for the visit - room, bed, blanket, food dishes, food, toys, and an outside play yard for some fresh air! If you think your pet would be happier with his own bed and supplies, you are welcome to bring those items along.
Guests are walked outside three times a day and given love and cuddle time in between.
Every pet also receives a play session in our outdoor play yard with each day of boarding!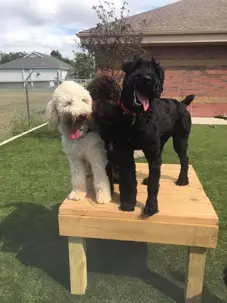 If your pet has special needs, just let us know. We will do everything we can to accommodate your request. We even administer medication at no additional charge.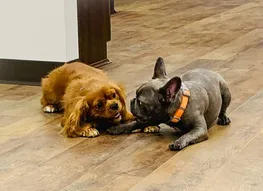 Other services we offer for an additional fee include:
Extra playtime

Extra love n'cuddle time

Neighborhood walks

Grooming

Nail trims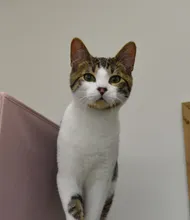 We welcome all kinds of pets including dogs, cats, birds, rabbits, guinea pigs, and rodents. For exotic pets, we ask that you bring your pet's cage and supplies so we do not alter your pet's normal environment and diet.
Guests are welcome 365 days a year. Check-in time is anytime between 7:30 am and 5:15 pm Monday through Friday and 8:00 am to 11:45 am Saturday. Our hospital is closed on Sunday and holidays, and therefore pickup is during normal business hours.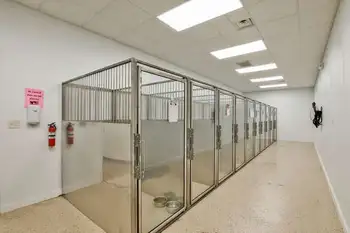 Please give us a call if you would like to schedule your pet's stay today.
Guests that stay 3 nights or more will receive a free bath!
(316)722-4828
*For the protection of all our guests, we require dogs have current Rabies, DHPP, and Bordetella vaccinations (administered by a veterinarian). Cats need Rabies and FVRCP vaccinations (administered by a veterinarian). All guests must be free of external parasites including fleas, ticks, and mites.